Art Materials for All Ages
The oldest established stockist of artists' materials in South East London, we carry ranges by Winsor and Newton, Daler-Rowney, Pebeo and many more. Our experienced staff can advise you on media, canvas and paper so you can make the most of your creative talents.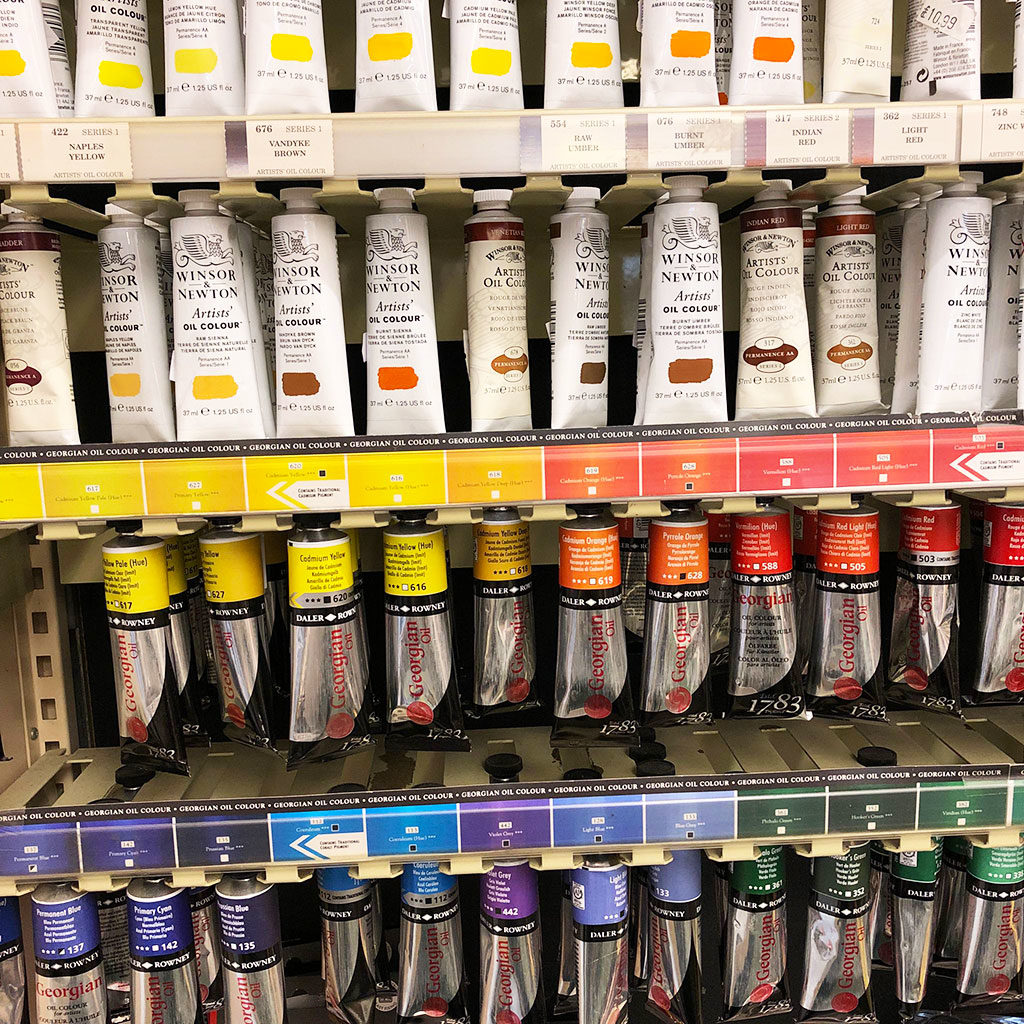 We are proud to stock professional and student quality paints by Winsor & Newton and Daler-Rowney. Whether you work in oils, love watercolour or fancy dabbling in acrylics we have a range of prices and products for all levels and budgets, including starter sets and individual colours. We also carry a large selection of natural and synthetic brushes.
Looking for a new sketchbook, some sheets of watercolour paper or a stretched canvas? We have a great range of sizes and weights in all types of media from which to make your selection plus easels to support your work and portfolios to display it.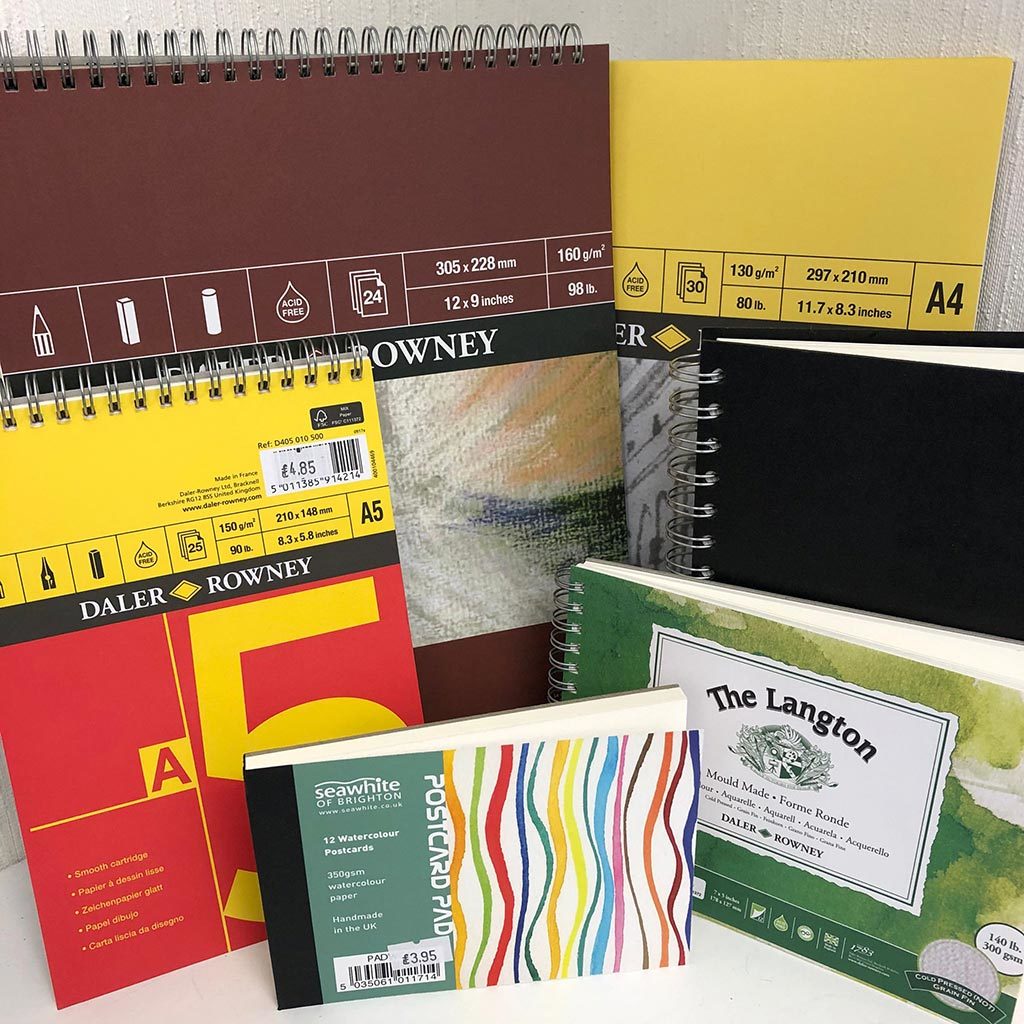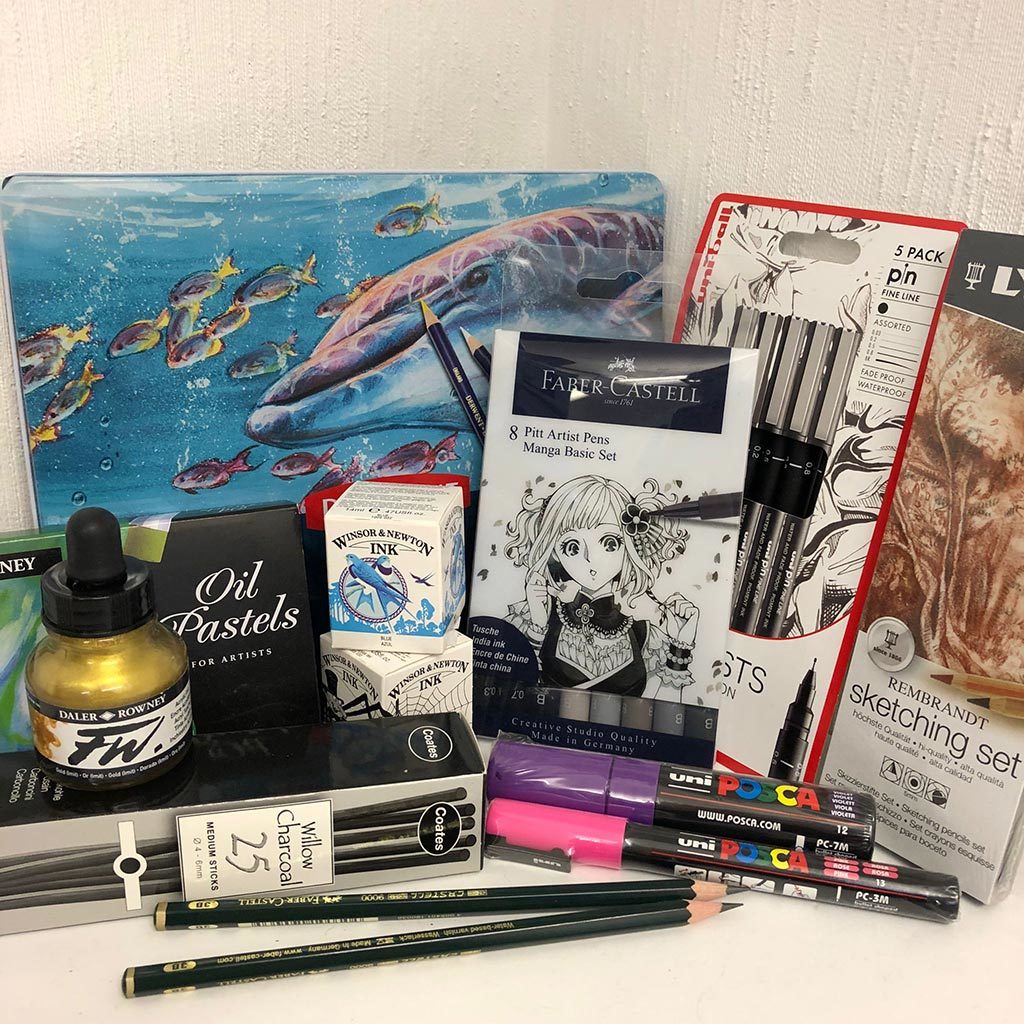 In addition to paints, we carry a great choice of artist's pencils, pastels, charcoal, inks, spray paints and fine liners, as well as those important additions like varnish, oil and acrylic media, fixative, putty rubbers, palettes, palette knives and more.
To complement our selection of fine art materials, we carry paints, kits and accessories for lino printing, marbling, painting on glass, ceramic and textiles, calligraphy, clay, Fimo modelling material and many other options, including ideal gifting items for both children and adults.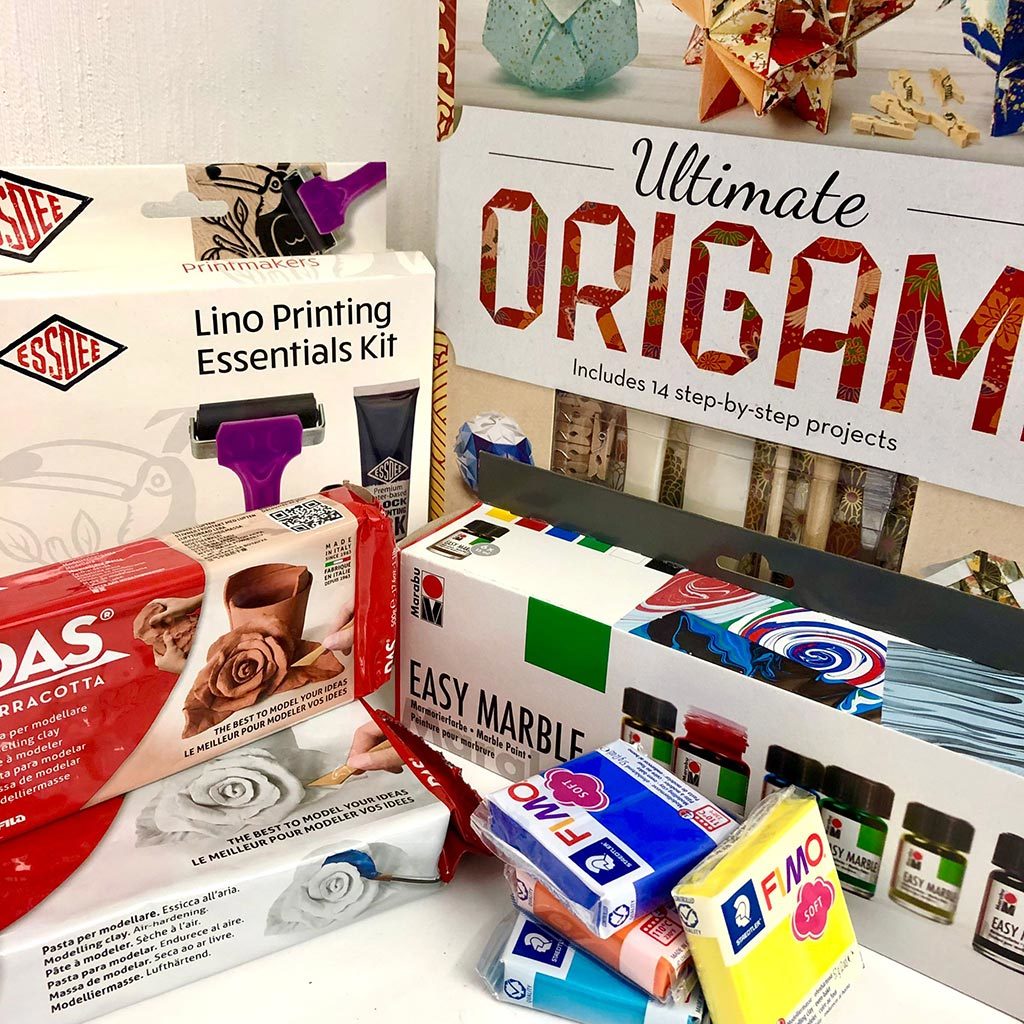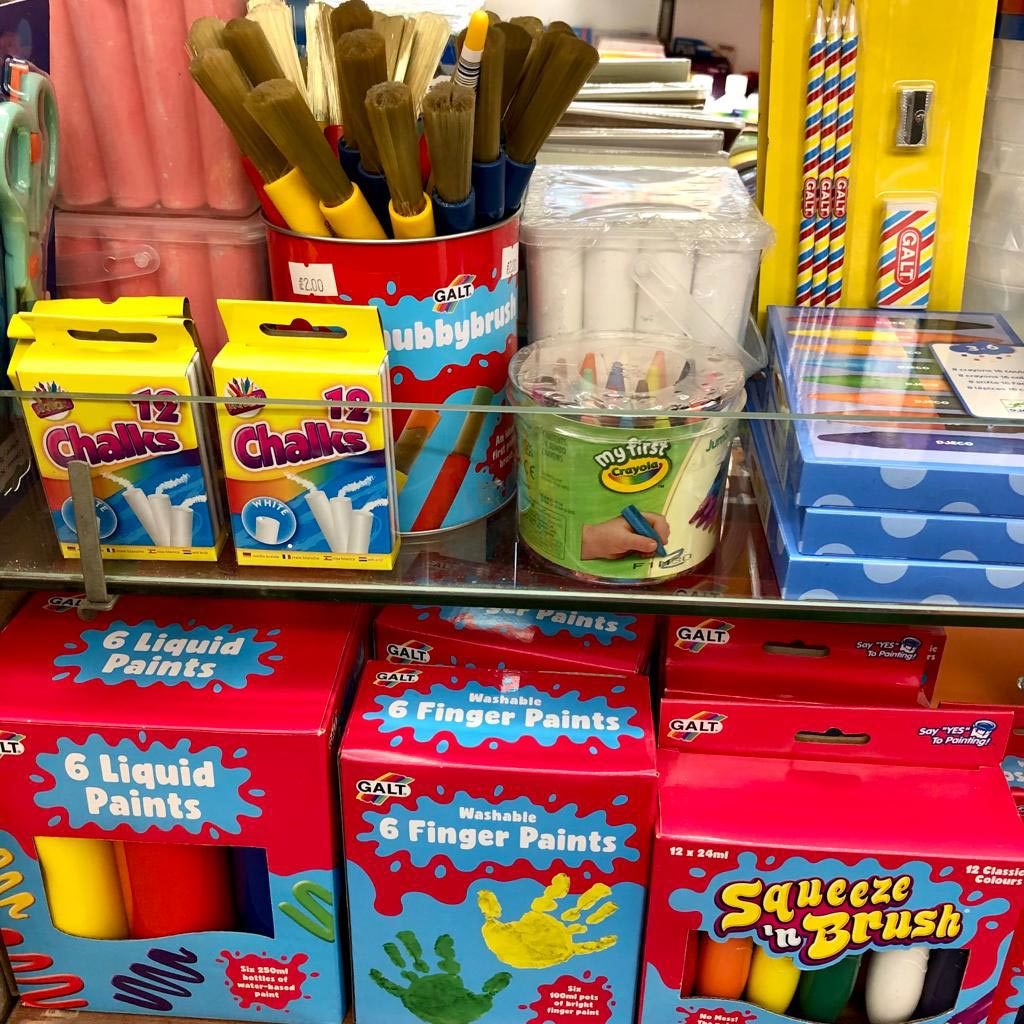 It is never too soon to get creative, and our range of child- friendly art supplies includes finger paints, crayons and dough for the very youngest artists as well as poster paints, Fimo, clay, chalk, coloured pencils and felt tips for the next steps.