Toys & Games
Our expert staff can help you to find the perfect gift, whether it's Lego, Le Toy Van, Djeco, Sylvanian Families, Orchard or any number of other leading brands. We also stock pocket money toys for children and all the latest playground crazes. Greens Gift tokens available.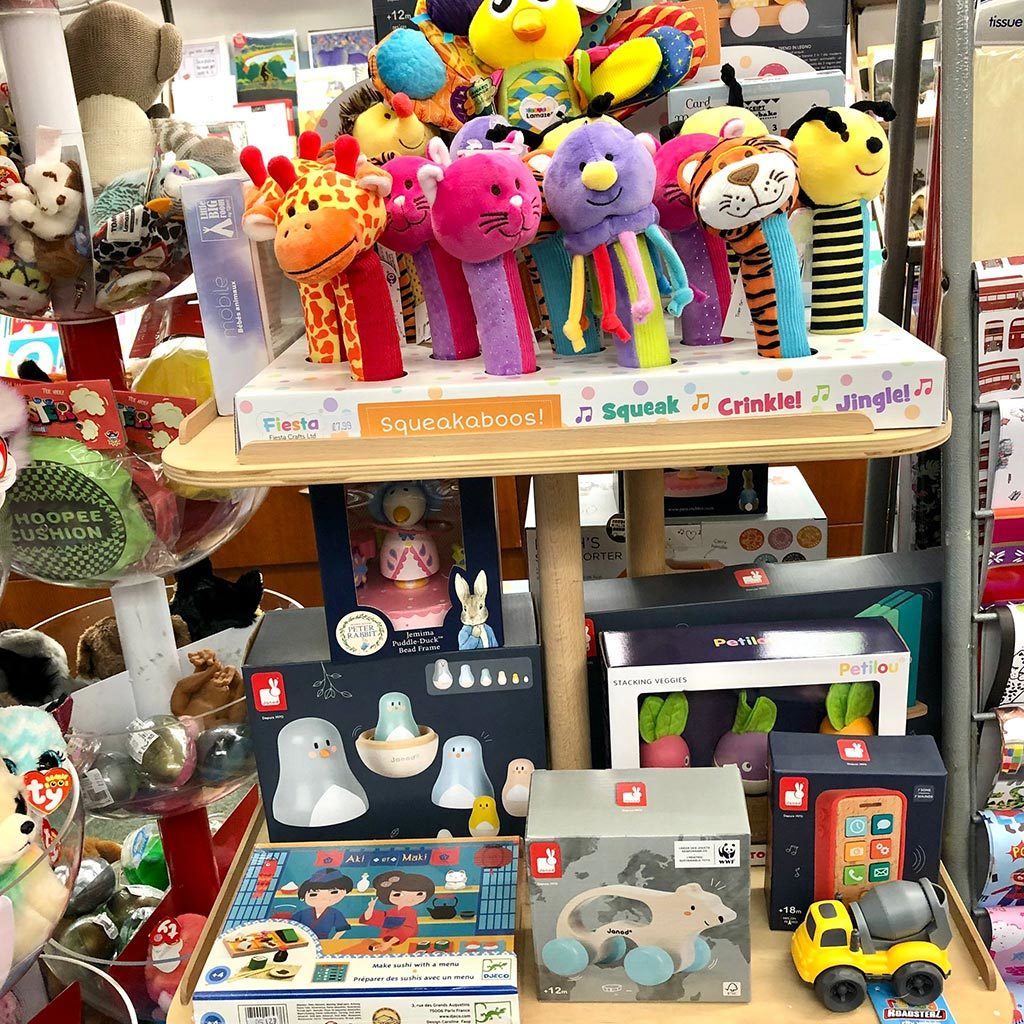 Little ones will love the high quality wooden and safe plastic toys we stock from top brands like Janod, Djeco, Le Toy Van and Wow! All our toys are carefully chosen for their play value and durability.
Our selection of children's toys is all about brands that deliver quality and longevity. That's why we prefer to stock a curated range of only the best items from time-honoured names like Le Toy Van, Brio, Orchard Toys and Galt. We can help you find the perfect gift, be that a puzzle, game, train, puppet, doll or even a hero item like a castle, kitchen or dolls house.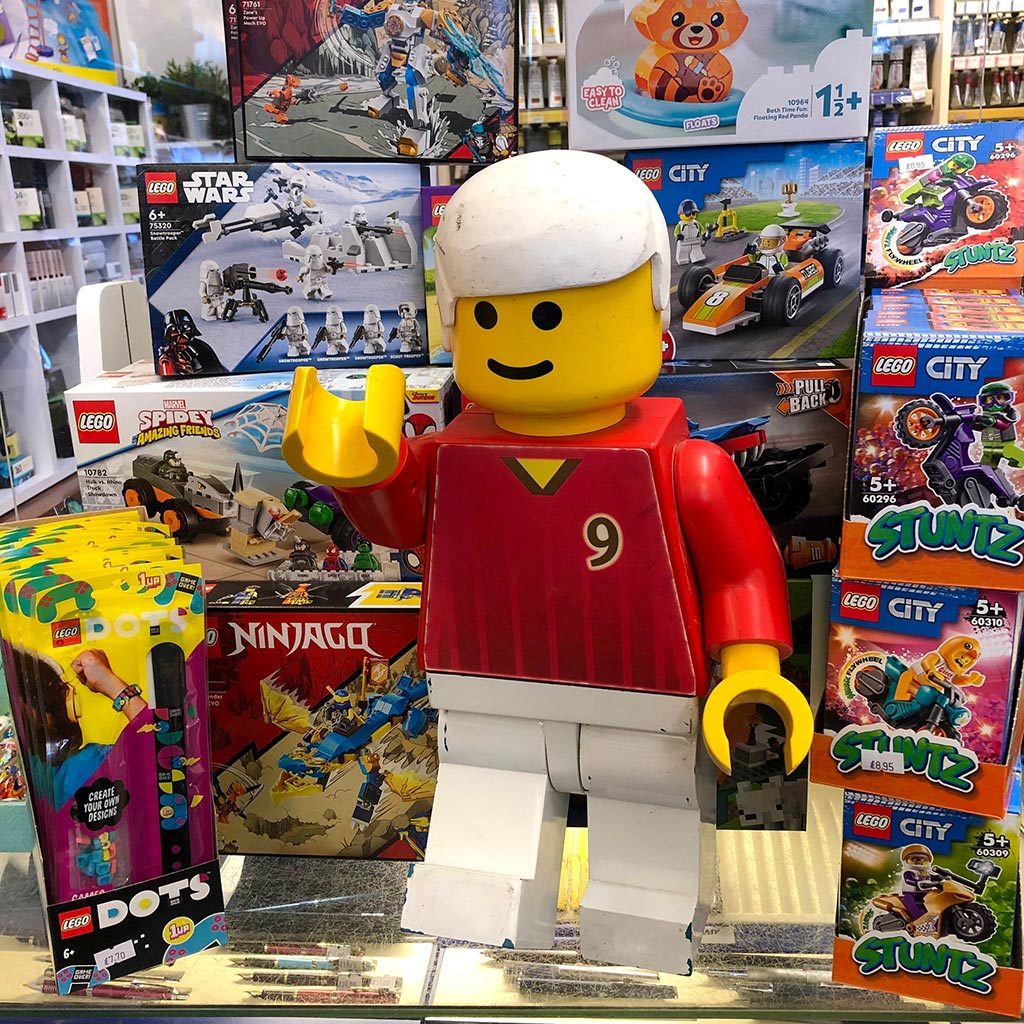 We are proud to have been a LEGO stockist for over 50 years. Our range focusses on the brand's popular themes like City, Duplo, Friends, Ninjago as well as the latest products inspired by movie releases like Marvel and Star Wars. We have a great selection of price points for those all-important party presents plus larger sets for big LEGO fans.
Our mission is to give our young customers that magical toy shop experience their parents enjoyed as children, maybe even in our very shop! That's why we stock a tantalising mix of pocket money items from the latest playground craze to our beautiful handmade marbles, not forgetting all those much-loved brands like Hot Wheels, Papo, Ty, Polly Pocket, Sylvanian Families and many more.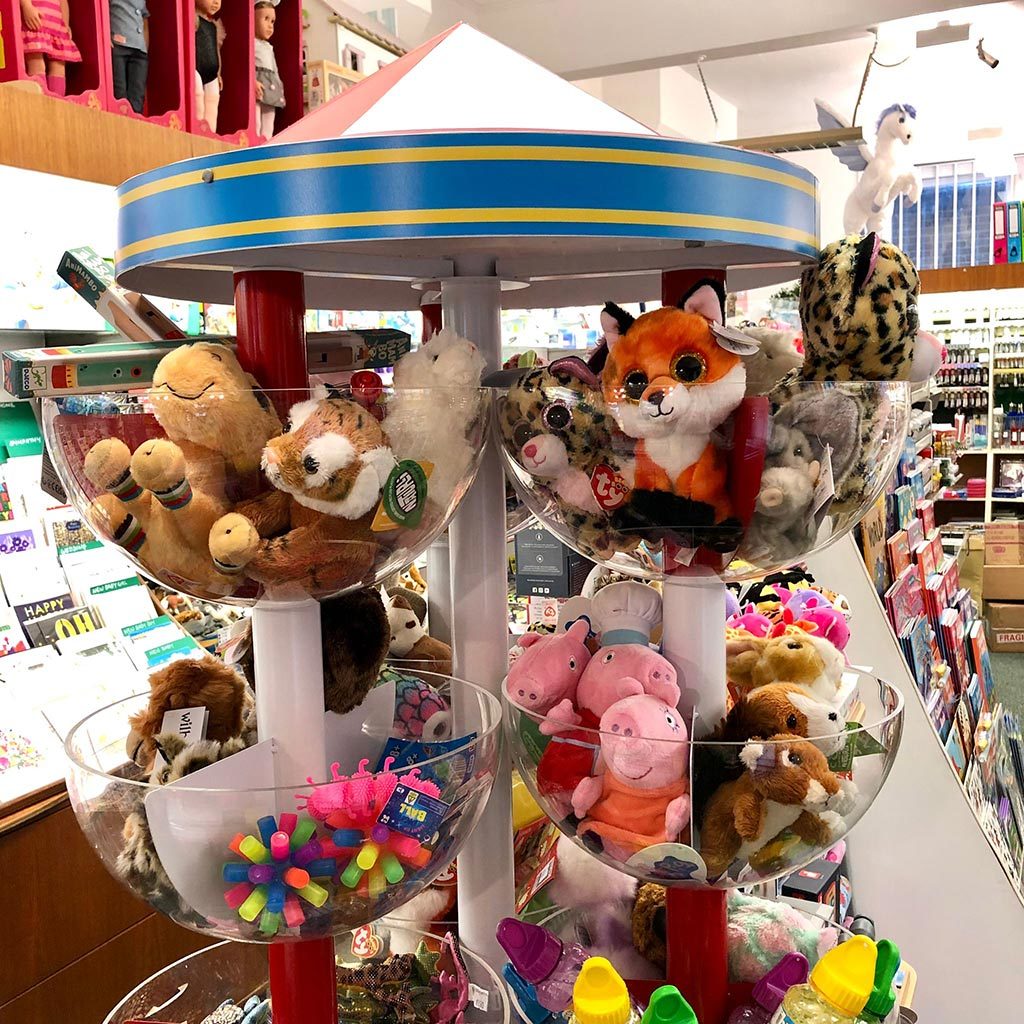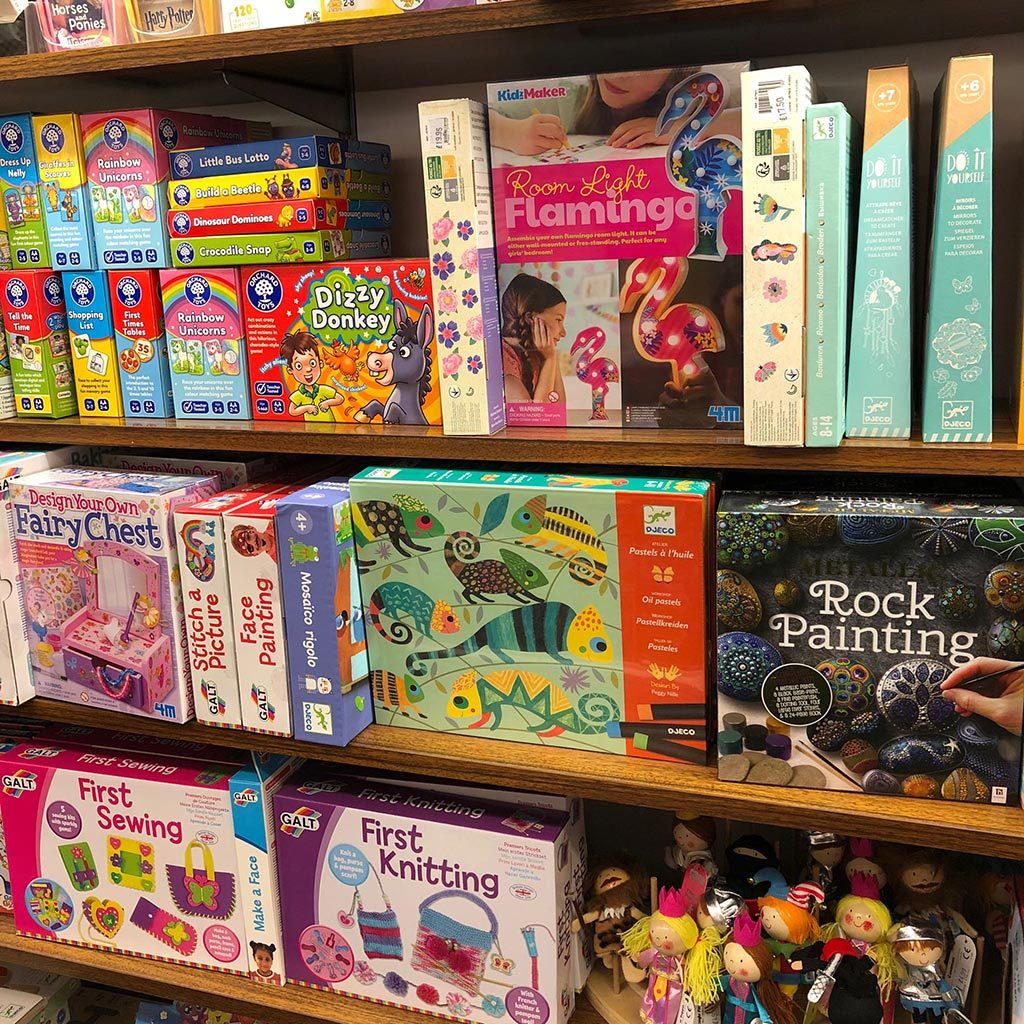 Come and be inspired by our great range of craft and science kits, games, jigsaw puzzles, activity and colouring books, origami, Airfix, and more; perfect for gifting, including for older children and adults.