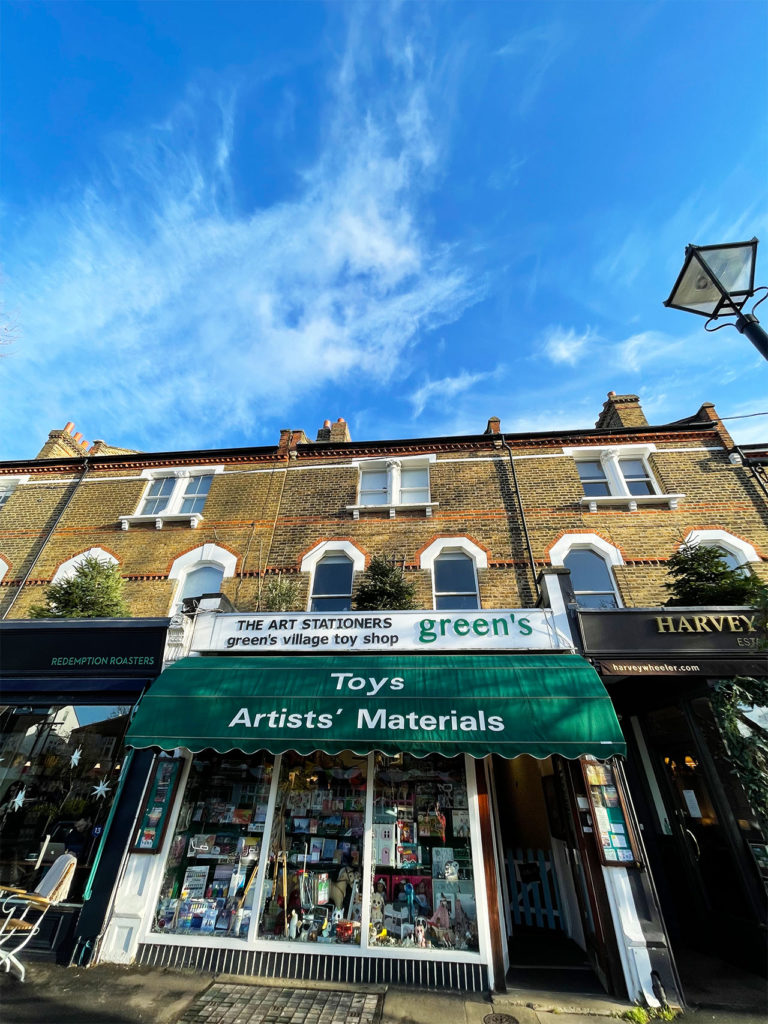 Welcome to our independent, family-run shop in Dulwich Village with a great selection of stationery, art materials, toys, craft and games for all ages.
We are fully OPEN for browsing and purchasing instore. This website is our virtual shop window to give you an idea of the range of wonderful brands we stock. We do not currently offer online purchasing but look forward to seeing you in the shop. We accept cash payments and all major credit/debit cards, including American Express.
greensdulwichvillage@gmail.com
We love Greens! Very helpful and friendly staff and great selection of stationery and toys. They always have the latest trend. It's a great shop to have nearby!
Shopping here feels good. They had art supplies as well as creative toys for kids. Nice place to visit.
Great little shop full of art supplies, and very helpful and knowledgable staff. I wish more shops were like this – so much more helpful than anything you'll find online!
© 2023 Exclusive interior. All Rights Reserved.
709 Honey Creek Dr. 
New York, NY 10028
10:00 AM – 22.00 PM
Monday – Sunday
Phone: 1 800 755 60 20
Email: contact@company.com
887 Myrtle Dr. 
Bronx, NY 16544
Phone : + 1 800 755 60 20
Email : contacts@company.com
Art materials
The oldest established stockist of artists' materials in South East London, we carry ranges by Winsor and Newton, Daler-Rowney, Pebeo and many more. Our experienced staff can advise you on media, canvas and paper so you can make the most of your creative talents.